Arizona Home Defense exclusively offers private firearms training for individuals, couples, and groups. The schedule and training environment is based around you to ensure you get the very most out of every training session.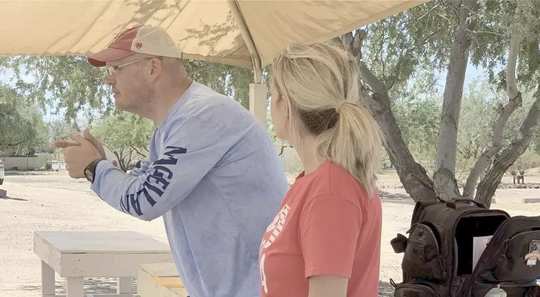 1 Day / 3 Hours Of Individual Firearms Training
Learn Firearms Safety and Ownership Responsibilities
Build Confidence and Consistency 


5 Yard, 10 Yard & 15 Yard Ranges
This beginner course is designed to be an entry point into firearms training by building a solid understanding of pistol ownership responsibilities, how to use a handgun, and how to shoot. This Foundational Handgun course will set you up for success and give you confidence in operating a handgun. Learn how to clean your gun, how to transport your handgun, and much more in our Foundational Handgun course. Take your first step toward being a responsible gun owner today.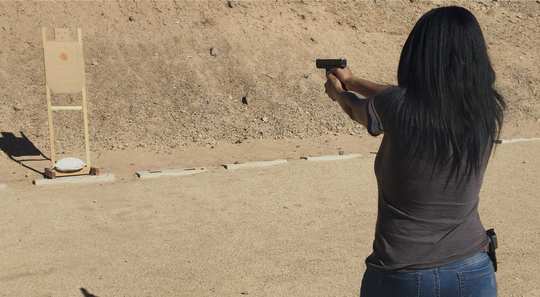 1 Day / 3 Hours of Range Base Training
Firearms Employment in Real World Environment


5 Yard, 10 Yard & 15 Yard Ranges
Handgun Fundamentals is range day course created to sharpen your skills when shooting a pistol. This training session is for those who understand how to shoot but want to become better with their firearm. Whether you're bumping off rust, working with a fresh set of skills, or just honing your craft, the Handgun Fundamentals course will teach you the most important rules of shooting, brilliance in the basics, and ensure you can accurately shoot your handgun.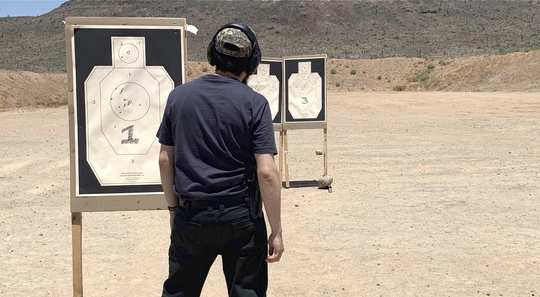 1 Day / 3 Hours Of Individual Firearms Training
Learn To Engage Targets From A Holster
Build Confidence and Consistency 
Defensive Pistol Application
Take your first step into the world of carrying a loaded handgun in our Defensive Pistol Application course. Developed as a bridge between the pistol range shooter and a handgun carrier, this training exercise will teach you the critical skills of drawing and shooting your pistol. Learn how to choose the right holster position, which gun is right for you to carry, and basic reloading drills all with the intent to make you a confident and competent pistol carrier.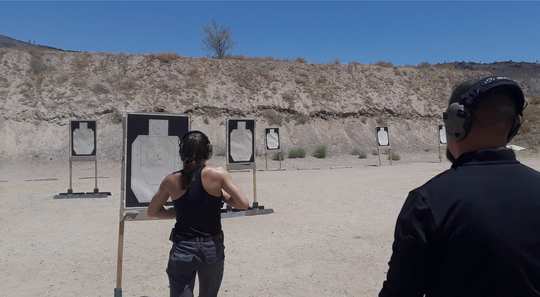 1 Day / 4 Hours of  Defensive Pistol Training
Learn Essential Defensive Skills
Engage From Outside The Waistband Holster


Multiple Target Engagement 
Defensive Handgun Level 1 is the beginning of the process of becoming an effective
Concealed Carry Permit
holder. This handgun course teaches you the employment of a pistol from an outside the waistband holster. This training session goes beyond the world of shooting lanes and static targets, but instead focuses on real world application. Marksmanship, defensive mindset, and movement are critical aspects of the training.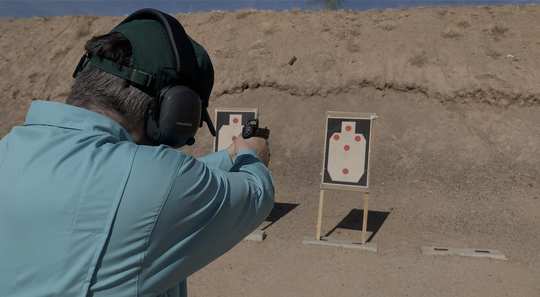 1 Day / 4 Hours of Defensive Pistol Training
Firearms Employment in Real World Environment
Draw and Engage From Inside The Waistband Holster
Concealing a loaded handgun is a responsibility not to be taken lightly and to do it right, you must train. Not only against a target(s) but against the environment, testing both yourself and your equipment's ability to endure. This training session establishes the skills to effectively use cover and concealment, how to a shoot a pistol from behind a barricade, and when to make critical reloading decisions. Train as you fight is the true emphasis of the Defensive Handgun Level 2.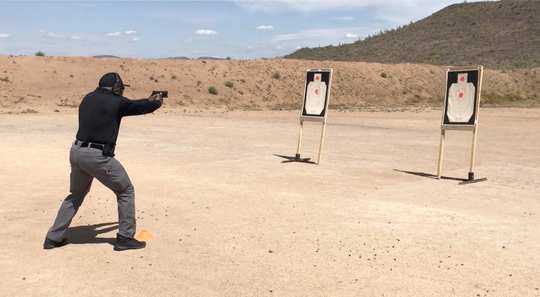 1 Day / 4 Hours of  CQD Training
Engage From Outside The Waistband Holster
Close Quarters Defensive Pistol
Using a handgun in a confined space such as a home or office building teaches you one very important rule, the best offense is a polished defense. Close Quarters Defensive Pistol operates in the most intimate ranges requiring the use of instincts and rapid threat identification. It's a world where there no time for traditional marksmanship skills, one where milliseconds count, handgun retention becomes critical, and using your environment to your advantage becomes the key to your survival.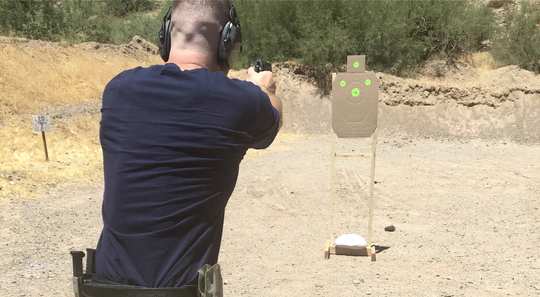 1 Day / 4 Hours of Tactical Handgun Training
Step Out of The Defensive Mindset
Plate Carriers / LBV's Recommended 
Tactical Handgun Application
Evade and Escape aren't always an option, sometimes you must go through the threat to get to safety. Tactical Handgun Application is the bridge between the defensive pistol mindset and tactical handgun employment. Where firing a movement are one and principles become practice as you learn how to decide what a credible threat(s) look like. Discover what it means to adapt to the situation as it develops, understand what makes an effective offensive strategy and how it keeps you alive.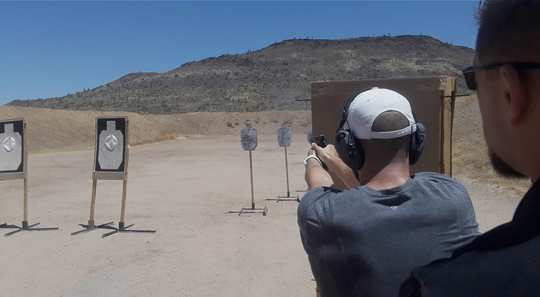 1 Day / 4 Hours of Tactical Handgun Training
Plate Carriers / LBV's Recommended 


Multiple Target Engagement 
Tactical proficiency doesn't come from a single day on the range, it's a reflex that is entrenched through years of repetition and training. Tactical Handgun Level 1 is the first step in developing your tactical methodology. It's a pistol course designed to expose you to offensive tactics and procedures in order to build a reliable skillset that can be used in any situation. Where single threats, multiple threats, angles of engagement, maneuverability, and positive ID must all be taken into consideration.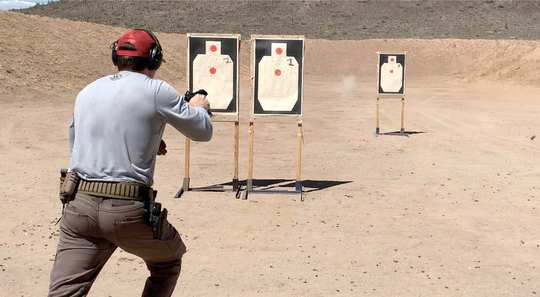 1 Day / 4 Hours of Tactical Handgun Training
Master Your Tactical Toolkit
Plate Carriers / LBV's Recommended 
This tactical pistol training course is the next evolution in the developing your tool kit. Tactical Handgun Level 2 take into consideration the environment and how you can use it to be successful. Movement restrictions are removed, making the only thing that stand between you and victory, is your ability to make sound tactical decisions. While Level 1 teaches you the techniques of tactical movement and decision making, Level 2 asks you to use those basics to develop your own solutions.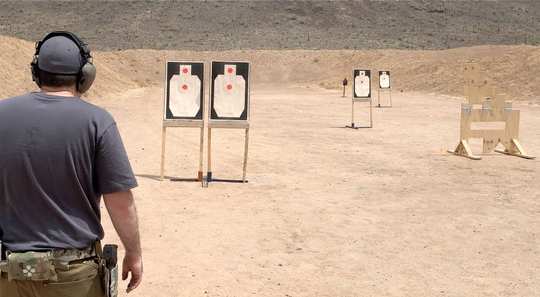 1 Day / 4 Hours of Dynamic Handgun Training
Employ Both Offense & Defensive Tactics
Learn To Overcome The Obstacle
Dynamic Pistol is the culmination of every training course that has comes before it, bringing together both defensive decision making and offense strategies. Training you to move effectively and safely regardless of the obstacle by opening up every option available to you. This handgun course will exhaust all of the tools in your kit if you want to be successful. By combining sound tactical reasoning with concise defensive movements, you will learn to overcome any threat(s) that face you.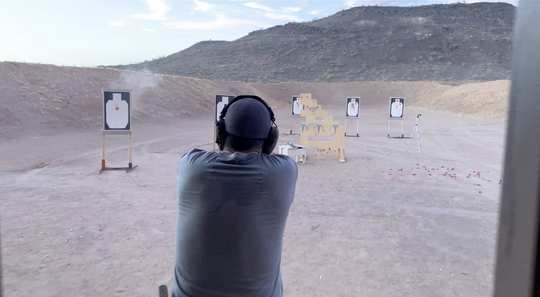 1 Day / 4 Hours of Kinetic Pistol Training
Adapt To Your Surroundings & Overcome The Enemy 
Plate Carriers / LBV's Recommended 

Dominate The Kinetic World

We are surrounded by those who need to be protected if a situation begins to develop. The Kinetic Handgun course teaches you to manipulate your surroundings in order to be successful. Factoring in the likelihood that when a threat(s) presented, you immediately become responsible for more than your safety alone. Whether it's family or a VIP, in that moment, your ability to move through a kinetic environment, while combining your tactical and defensive strategies is what will ultimately dictate the outcome.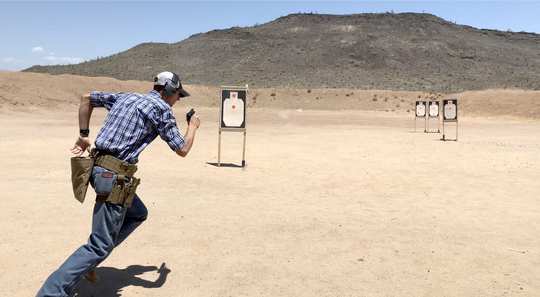 1 Day / 4 Hours of Combat Handgun Training
Plate Carrier / LBV Required
A capstone of training, this handgun course takes every lesson before it and tries to break it. Dropping you into a world of threats from all directions, requiring abnormal movement over complex terrain, and factoring in the challenges of operating in a combat load. The Combat Pistol course is the place where you come to cut your teeth and prove you have what it takes. An environment where your ability to improvise, adapt, and overcome are your only reasonable options.